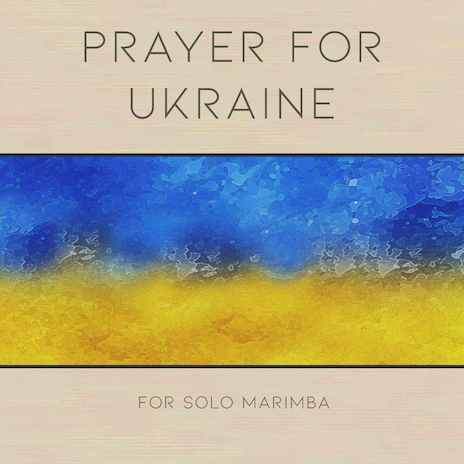 Prayer for Ukraine
for solo marimba (5.0)
I will forward all proceeds from the sale of my most recent composition  to Cathy Likhuta through PayPal.  Cathy currently lives in Australia, but was born in Kyiv, Ukraine. Her mother recently passed away in Kyiv, and Cathy has other family still in country. She has direct contacts on the ground in Ukraine with the Ukrainian Army, Red Cross and Save the Children!  All of you can easily afford $20.00 to help aid in the cause of the Ukrainian people.  To do this now, go to the Full Circle Publications section of this site.  Thank you.
There is now a wonderful YouTube performance by Thomas Burritt:
The cover design and layout are by:  Danny Paik (paikdanny@gmail.com).
StoutWorks Sound Essential Series marimba mallets are now available in the SES 1N and SES 2R models!  April, 2022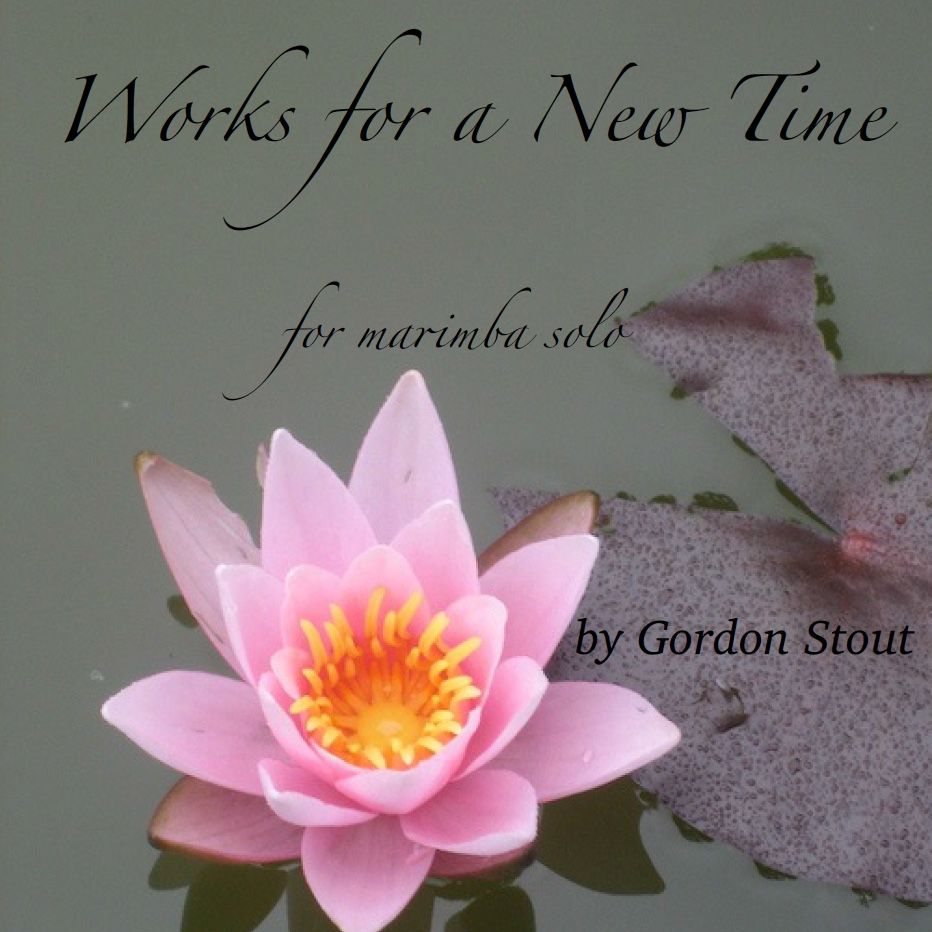 New Compositions by Gordon Stout
Works for a New Time
Now Available in Full Circle Publications.  9 pieces.  107 pages of music.  Over 45 minutes of music.  $20.00.  Available in the US in both printed and digital formats.  Available outside the US in digital format only.
My first solo recording (Music for Solo Marimba) is still available from VAPmedia.com for only $7.95!. It contains, among other works, the first recording of Two Mexican Dances.   In the recordings section you will also find recordings by Moersch, G.H. Green, Weinberg, and Kite.  In the Publications section you will find many important texts as well: Blades, Peinkofer/Tannigel, Vela, MacCallum, Taylor (the long out of print Art and Science of Timpani book), and others.
I have posted in the Compositions for Solo Marimba section a wonderful new video of Two Mexican Dances for Marimba, performed by Aaron Rausch.  It is near the end of the section, because it is one of my oldest marimba compositions.  YOu can also go to his Youtube channel and watch it:  https://www.youtube.com/watch?v=DUcd5ZrykhQ.  I hope you enjoy it as much as I do!  July 14, 2021.
New:  my compositions are now organized by category:
1.  Compositions  for Solo Marimba
2.  compositions for Marimba Duo
3. compositions for Percussion Ensembe
4. compositions for Marimba with Other Instruments
5.  compositions for Marimba Quartet
6.  compositions  for Marimba Orchestra
7.  compositions for Marimba Concerto
8.  Method Book for Marimba
Michael Waldrop's new CD  TIME FRAMES has been released as of May 1, 2021.  It contains, among other tracks, Stout's Incoming for marimba and drum set.  This performance, done by Stout and Waldrop in Ithaca, New York at Rep Studios, was first released on Welcome to Stoutland, and now appears in a freshly mixed version.  It also contains works by Waldrop, Jack Cooper, Nathan Daughtrey, Jonathan Middleton, and Brad Dutz, and is a great CD!  If you like marimba, drum set, and great performances and music, you will love this CD.  www.michaelwaldrop.net.  On Origin Classical  OC 33025.
I have uploaded a live performance of my Concerto for Marimba and Wind Ensemble to the Historic Reference Recordings section.  It is a performance by Gordon Stout and the Lawrence University Wind Ensemble (Appleton, WI), Robert Levy conducting, from 1989.  Thanks to Alvina Tan at Lawrence for locating this performance, and copying it for my archives.
The Music of Ted Rounds is now operational and open for business.  
Three initial titles are now for sale:
 Bluebird Samba (for marimba quartet)
 viewfinder (for marimba duet)
 Lopsy Lou (for solo timpani).  
Check them out!  This is great music and the money from each and every purchase will go to a Percussion scholarship at Kent State University, where Ted taught from 1996-2016.  
Ted passed away way too early, and during the last phone conversation that I had with Ted I told him we would not forget his music.  So now the initial three works have been re-engraved and edited for sale.  I take no money whatsoever, and have not been payed for the countless hours of computer work to get to this point (the same for co-editor Andrew Moran).  We are doing it to commemorate the work of Ted Rounds, and our love of his personage, and to enhance his legacy to the percussive arts.
The next round of pieces will include:
Manjiani (for marimba quartet)
Better Moves (for percussion quartet)
Mallet-Keyboard Exercises (Fascimile Edition)
Guessing (for steel band)
STAY TUNED!
I have now added a new page to my website:  Historic Reference Recordings of Gordon Stout.  These recordings are not for sale, but available for you reference to listen to.  Currently it contains:
1.  Concerto for Marimba and Wind Ensemble, by Gordon Stout.  Lawrence University, Gordon And Dane Richeson.
2.  Double Music, by Cage/Harrison.  With Stout, Leigh Howard Stevens, Dave Mancini, and Ernest Muzquiz.  From the mid 1970's at Eastman.  Yes, Leigh used to play percussion!
3.  Autumn Island, Roger Reynolds for solo marimba.  From the Neuma Records recording in 1998.
4.   Concertino for Marimba and Orchestra, by Paul Creston.  From PASIC 1984, with the University of Michigan Symphony Orchestra, Larry Rachleff conducting.
5.  Concertino for Marimba and Orchestra, by Paul Creston.  From Gordon Stout 2 (LP - not re-released).
Still Leaves Falling, for solo 4.3 marimba is now available for purchase in the Full Circle Publications section of this site, for $10.00 (pdf file).  Check it out if you are looking for reasonable solos for a non five octave marimba.  Not technically virtuosity, but it does require excellent musicianship and a creative musical mind/ear.