Compositions for Marimba with Other Instruments
The Changeling (2015).   Finished on December 30, 2015, this is a tone poem for marimba, two oboes, two horns, three violins and two percussion.  This work was premiered at Ithaca College in February of 2017.  This work is now scheduled for publication by KPP (www.mostlymarimba.com) some during 2020. In the meantime, if you are interested in performing it, write me at gstout@ithaca.edu.
Belly Buttons (2015).  This is a virtuoso work for marimba and drum set.  It was written for Marco Schirripa (marimba) and Anthony DiBartolo (drum set) who premiered it at ZMF 2015 at Rutgers University in New Jersey. I consider it the logical extension of Incoming (drum set and marimba - 2002) and Outgoing (marimba, piano, timpani and two percussion - 2011).  A belly button can be either an  "inny" or an "outy" which is therefore the title of this work.  There is a quote from the music from the  Woody Woodpecker cartoons, if you can catch it!  KPP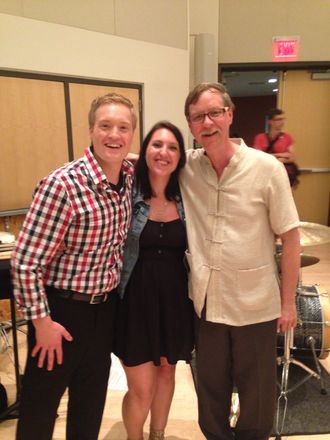 Stars of Brazil (2014).  For flute and marimba (5.0), this work is dedicated to the students of Vale Venito in Brazil, after the first summer I taught there in 2013.  It is a virtuoso work for the two instruments, and was premiered by Marco Schirripa.   I think it is some of the most beautiful music I have composed.  There is a wonderful recording of the first movement by Marco Schirripa on his Youtube channel.  KPP
Outgoing (original version 2011) is scored for piano, marimba (5.0), timpani, and two percussionists, and is approximately 9'30" in length. In instrumentation only, I had in mind the Sonata for two pianists and two percussionists by Bartok. The marimba part is the second piano part. There is a highly chromatic timpani part as in the Sonata. The percussion parts are really in effect a drum set part split into two parts, one playing drums and one playing cymbals, thus completing the similarity in instrumentation to the Bartok Sonata. This is a broad and expansive work, encompassing a number of different styles of music and expressive capabilities of this exciting chamber group. I also think of this work an expansion of Incoming (2002) for drum set and marimba. Both compositions are published by Keyboard Percussion Publications (www.mostlymarimba.com).